BC-200
Instead of traditional mechanical buttons, adopt touch keyboard, which is more durable and sensitive.
The bed body can be multi-angle adjustment by switch, easy for mother and baby to communicate and feed.
Hand rail is easy to operate, multi-angle 360° adjustment. It's could be placed flat, or to angle 90°, can be
used as a mosquito net support.
Tilt angle,15°
Humanity design of Chassis, can be place diaper and other sundry.
4 pcs swivel castor, 2pcs with brake, 2pcs without.
Height adjustable by hydraulic systems, 855–1045mm. Music playing: with a SD memory card, can storage music in MP3 format.
Weight scale: measure weight at anytime. Atmosphere temperature measuring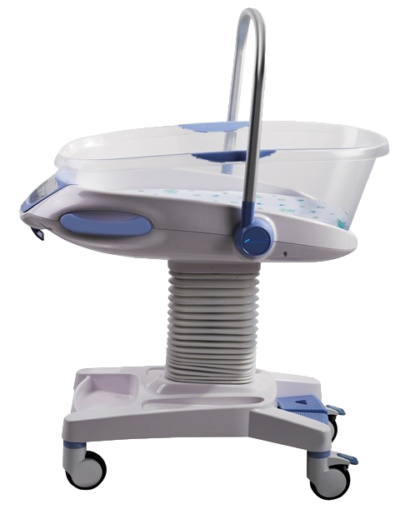 Brochures
______________________________